Durham-Orange Estate Planning Council Lunch Meeting
Date:
Tuesday, February 14, 2023
Location:
Hope Valley Country Club -- 3803 Dover Road, Durham, North Carolina 27707
Speaker:
Stuart M. (Jeb) Saunders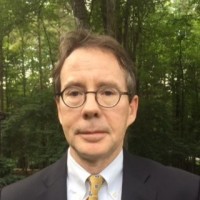 THE DURHAM-ORANGE ESTATE PLANNING COUNCIL
LUNCH MEETING -- HOPE VALLEY COUNTRY CLUB -- DURHAM
TUESDAY, 2.14.2023 --- 11:45 A.M. --- 1:00 P.M.
GUEST SPEAKER: STUART (JEB) SAUNDERS
SPECIAL DEPUTY ATTORNEY GENERAL IN
THE CONSUMER PROTECTION DIVISION OF
THE NORTH CAROLINA DEPARTMENT OF JUSTICE
(Finance, Charities & Utilities Section)
PRESENTATION TOPIC: Traits & Behaviors of Elder Fraud Victims
Stuart (Jeb) Saunders is a Special Deputy Attorney General in The Consumer Protection Division of The North Carolina Department of Justice. He is the Director of The Elder Fraud Unit within The Consumer Protection Division. In addition to Elder Fraud, his areas of expertise include Home Contractor Fraud and Appliance and Retail Fraud.
Jeb received his Bachelor's Degree from The University of North Carolina - Chapel Hill, where he was a Morehead Scholar. He obtained his Law Degree and Masters Degree in English from Duke University after which he entered private practice. He practiced law in Michigan for 15 years, representing employees in Worker's Compensation and Civil Rights Cases.
In 2012, Jeb moved back to North Carolina when he accepted his current position in the Attorney General's Office.
Login now to register for this event.
Login now to see a list of event attendees.