Durham-Orange Estate Planning Council Lunch Meeting
Date:
Tuesday, October 12, 2021
Location:
Hope Valley Country Club
Speaker:
William C. Keller, CFA, Wells Fargo Regional Chief Investment Officer -- Mid-Atlantic Region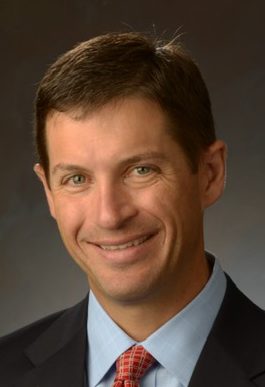 DURHAM-ORANGE ESTATE PLANNING COUNCIL MEETING
TUESDAY, OCTOBER 12, 2021 --- 11:45 A.M. -- 1:00 P.M.
HOPE VALLEY COUNTRY CLUB
GUEST SPEAKER: WILLIAM C. KELLER, CFA
WELLS FARGO REGIONAL CHIEF INVESTMENT OFFICER
MID-ATLANTIC REGION
William C. Keller is a Regional Chief Investment Officer located in the Bethesda, Maryland Wells Fargo Private Bank Office. Mr. Keller leads a team of investment professionals who deliver comprehensive, custom, diversified portfolio management for clients of The Private Bank. In his role, Mr. Keller serves as the "investment thought leader" in the Region by providing insight and interpretation of the economy and financial markets at client events and through written commentary.
Prior to joining Wells Fargo, Mr. Keller worked as a Senior Investment Manager at U.S. Trust. He has also worked as an Investment Director for the Capital and Baltimore Regions of PNC Wealth Management. Mr. Keller has more than 25 years of experience in financial services and has been featured in various media outlets, including The Wall Street Journal and Washington Post.
Mr. Keller earned a Bachelor of Science Degree in Economics from Pennsylvania State University and is a CFA® Charterholder. He is a Board Member and Treasurer for The Montgomery College Pinkney Innovation Center Foundation.
Mr. Keller is based in Bethesda, Maryland.