Durham-Orange Estate Planning Council Meeting
Date:
Tuesday, February 11, 2020
Location:
Hope Valley Country Club -- Durham, North Carolina
Speaker:
David S. Routh, Vice-Chancellor For University Development -- UNC Chapel Hill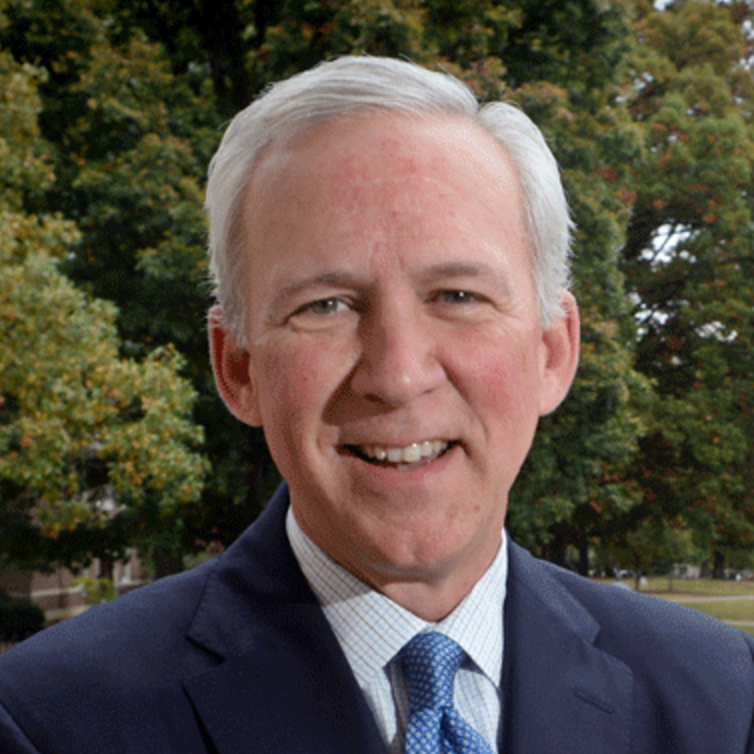 THE DURHAM-ORANGE ESTATE PLANNING COUNCIL
JOIN US ON TUESDAY, FEBRUARY 11, 2020, AT 11:45 A.M.
HOPE VALLEY COUNTRY CLUB – DURHAM
SPEAKER: DAVID ROUTH
VICE-CHANCELLOR FOR UNIVERSITY DEVELOPMENT --- UNC-CHAPEL HILL
TOPIC: CURRENT ISSUES IN CHARITABLE GIVING
David S. Routh is the Vice-Chancellor for University Development. He is UNC-Chapel Hill's Senior Development Officer and oversees The Office of University Development Staff, which works closely with campus fundraising offices and affiliated foundations that support schools, The College of Arts and Sciences and other units.
Routh also is Chief Executive of the UNC-Chapel Hill Foundation Inc., a nonprofit corporation that receives gifts on behalf of the University, its schools and units.
Routh is a veteran corporate executive with extensive connections to philanthropy on campus as a staff member and volunteer. He served as Managing Director for US Trust/Bank of America Private Wealth Management in Raleigh, North Carolina, and, before taking the Vice-Chancellor's post in October 2013, spent 17 years of his career serving individuals, families and their charitable interests, including colleges and universities, private foundations and charitable trusts.
He previously served as Carolina's Director of Gift Planning in The Office of University Development from 2006 to 2009 during the Carolina First Campaign, which raised a record $2.38 billion over eight years. He has been Vice-Chair of The UNC Lineberger Comprehensive Cancer Center's Board of Visitors and Chair of its Capital Campaign Planning Committee. He is a past Board Member and Committee Chair for The UNC Parents Council. A native of Greensboro, North Carolina, Routh is a 1982 UNC Graduate, earning Phi Beta Kappa honors with Bachelor's Degrees in Economics and Religious Studies.
Routh has served on The Council for Entrepreneurial Development's Board of Directors, including its Finance Committee. He is a Former Member of the Board of Advisors of the Wildacres Leadership Initiative, which houses The William C. Friday Fellowship for Human Relations, a statewide leadership development program.
A Former President of The North Carolina Planned Giving Council, Routh has provided leadership to several nonprofit boards, including The North Carolina Humanities Council and The Greensboro Symphony Orchestra.
Routh resides in Chapel Hill with his wife Jenny, also a Carolina graduate. They have three grown daughters: Elizabeth Routh Jalazo, Anna Routh Barzin and Sallie — all Tar Heel Alumni.
TO REGISTER: www.doepc.org
If You Are Planning To Bring A Guest,
Please Remember To Also Register Your Guest
Cost For Guests: $30.00 (Payment On Line Is Available) at: www.doepc.org
Please Note That Members May Invite Prospective Members
To Attend One Meeting At No Cost.
Please Contact Sharon Lassiter
With Questions About Qualifications For Membership
Or Any Other Questions. Slassiter38@nc.rr.com