Durham-Orange Estate Planning Council Meeting
Date:
Tuesday, January 14, 2020
Location:
Hope Valley Country Club
Speaker:
Sandra Martin Clark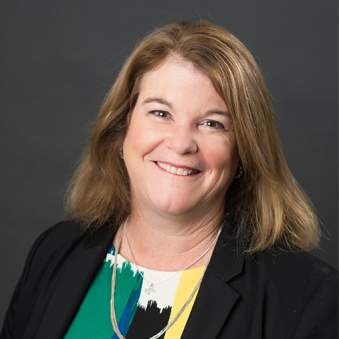 THE DURHAM-ORANGE ESTATE PLANNING COUNCIL
TUESDAY, JANUARY 14, 2020, AT 11:45 A.M.
HOPE VALLEY COUNTRY CLUB – DURHAM
SPEAKER: SANDRA MARTIN CLARK
Manning, Fulton & Skinner, P.A. Law Firm
TOPIC: The Setting Every Community Up For Retirement Enhancement (SECURE) Act
This is the broadest piece of retirement legislation passed in 13 years and focuses on 3 areas: modifying required minimum distribution rules; expanding retirement plan access; and increasing lifetime income options in retirement plans. The Act is effective January 1, 2020 so it is of immediate concern to estate planning professionals.
SANDY has practiced law since 1994 and is a partner with Manning, Fulton & Skinner P.A. in Raleigh, North Carolina. Sandy has a diversified tax practice advising clients on a wide range of business, estate and gift tax planning matters, family trust planning and works on the settlement of large and complex estates. Representing individuals, businesses, and charitable organizations, she helps clients plan for the orderly and tax-saving transfer of wealth, keeping current on the constantly changing federal and state tax laws. Most often these plans are implemented through the drafting of a variety of types of trusts and wills, family investment entities, special needs trusts, grantor retained annuity trusts and charitable trusts. She assists families with contested probate proceedings and the coordination for ancillary administration of assets in other jurisdictions. She advises families on trust strategies to provide protection and tax efficiency in the administration of trusts. With numerous multinational companies making North Carolina their home, Sandy provides estate and tax advice to clients on the U.S. tax consequences of U.S. assets owned by non-U.S. persons and advises on the methods by which such assets may be sheltered from U.S. income, estate, and gift taxes.
Sandy represents numerous privately-held corporations and partnerships. She has extensive experience in corporate and business transactional matters and routinely provides counsel regarding business plans, mergers and acquisitions, reorganizations, tax accounting issues, and a broad range of tax planning strategies. Her franchise expertise ranges from assisting franchisors in developing nationwide systems that comply with state and federal franchise laws to the clients' marketing and distribution arrangements.
A cum laude graduate of Campbell University School of Law, Sandy is a Board Certified Specialist in Estate Planning and Probate, a Certified Public Accountant, and a Fellow of the American College of Trust and Estate Counsel (ACTEC). She is a Past Chair of The Estate Planning and Probate Section of The North Carolina Bar Association and is the Past Co-Editor of the Section's Newsletter and Past Editor of the Estate Administration Manual. Sandy is the Past Chairperson of the Estate Planning and Probate Specialization Committee for The North Carolina State Bar and is Past-President of The Wake County Estate Planning Council. Sandy served as Chair of The Planned Giving Committee of The North Carolina Bar Association Foundation, Inc. Among her achievements, Sandy was recognized by North Carolina Super Lawyers (2010 – 2019) and received The Outstanding Woman Law Graduate Award from Campbell University by The National Association of Woman Lawyers.
Sandy is a frequent speaker on franchise matters and estate planning and probate law for trade and professional groups. She also often speaks at continuing education seminars for attorneys, CPAs, and accountants. Sandy is very active in several charitable organizations, including Special Olympics and the YMCA and served on the Advisory Board and as the Chairperson of the "We Build People" campaign for the Kraft YMCA.
Sandy is married with two children and lives in Cary, North Carolina.
TO REGISTER: www.doepc.org
If You Are Planning To Bring A Guest,
Please Remember To Also Register Your Guest
Cost For Guests: $30.00 (Payment On Line Is Available) at: www.doepc.org
Please Note That Members May Invite Prospective Members To Attend One Meeting At No Cost.
Please Contact Sharon Lassiter
With Questions About Qualifications For Membership
Or Any Other Questions. Slassiter38@nc.rr.com
Sharon Lassiter, Administrator
Durham-Orange County Estate Planning Council, An Affiliate of NAEPC
919.868.0212
slassiter38@nc.rr.com