Durham-Orange Estate Planning Council Meeting
Date:
Tuesday, October 8, 2019
Location:
Hope Valley Country Club
Speaker:
Brad Fox, Founder -- Medical Claims Rx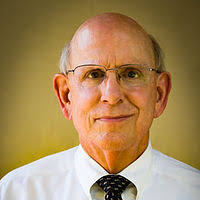 DURHAM-ORANGE ESTATE PLANNING COUNCIL MEETING
TUESDAY, OCTOBER 8, 2019
11:45 A.M.
HOPE VALLEY COUNTRY CLUB -- DURHAM
SPEAKER: BRAD FOX
FOUNDER -- MEDICAL CLAIMS Rx
Brad Fox founded Medical Claims Rx in 1986 with the twin goals of helping patients manage the challenges of the health care reimbursement system, and to gain an understanding of what successful and equitable health care system would look like. The challenges today are different than in 1986 and the focus of Brad's efforts has shifted from primarily managing medical and long-term care bills and claims to counseling clients on their health and long-term care insurance options and assisting them with plan enrollments when appropriate. Brad is also a licensed long-term care insurance agent. Brad has found an equitable health care system to be attainable but elusive.
Brad graduated from Lehigh University, majoring in Business and Economics. He earned a Master's Degree in Health Administration and Comprehensive Health Planning from Cornell University.
Add to My Outlook Calendar (see Google Calendar Instructions)