Durham-Orange Estate Planning Council Meeting
Date:
Tuesday, October 8, 2019
Location:
Hope Valley Country Club
Speaker:
Brad Fox, Founder -- Medical Claims Rx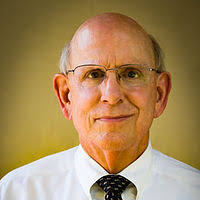 DURHAM-ORANGE ESTATE PLANNING COUNCIL MEETING
TUESDAY, OCTOBER 8, 2019
11:45 A.M.
HOPE VALLEY COUNTRY CLUB -- DURHAM
SPEAKERS: BRAD FOX & CAROLINE CAMERON
MEDICAL CLAIMS Rx
TOPIC: LONG TERM CARE COSTS AND CLAIMS
Long-term care policies represent valuable assets for clients. The claims process can be complex, and the policyholder, or the family, is responsible for summitting claims and navigating the process with the insurance company. Brad and Caroline help families with long-term care claims and will provide insight into the claims process for individuals owning long-term care policies.
Brad Fox founded Medical Claims Rx in 1986 with the twin goals of helping patients manage the challenges of the health care reimbursement system, and to gain an understanding of what successful and equitable health care system would look like. The challenges today are different than in 1986 and the focus of Brad's efforts has shifted from primarily managing medical and long-term care bills and claims to counseling clients on their health and long-term care insurance options and assisting them with plan enrollments when appropriate. Brad is also a licensed long-term care insurance agent. Brad has found an equitable health care system to be attainable but elusive.
Brad graduated from Lehigh University, majoring in Business and Economics. He earned a Master's Degree in Health Administration and Comprehensive Health Planning from Cornell University.
Caroline Cameron has been with Medical Claims Rx since 2003. She is involved in all aspects of client services, with an emphasis on Long-Term Care Insurance and Claims. Caroline has obtained well over $30 Million Dollars in LTC benefits for clients. She has appealed and won important precedent-setting cases involving interpreation of LTC policy terms and benefits. Caroline reviews LTC policies for clients who want to better understand their coverage. She also manages medical bills and claims, and counsels patients on Medicare, Medicare Supplement, Part D, and ACA plan options. Caroline graduated suma cum laude from Southern Oregon University with a B.S. in Political Science. Before coming to Medical Claims Rx, Caroline had over 16 years of experience in corporate finance for international companies, as well as 5 years clinical finance experience at Duke Medical Center.
TO REGISTER: www.doepc.org
If You Are Planning To Bring A Guest,
Please Remember To Also Register Your Guest
Cost For Guests: $30.00 (Payment On Line Is Available) at: www.doepc.org
Please Note That Members May Invite Prospective Members To Attend One Meeting At No Cost.
REMINDER: IF YOU HAVE NOT YET PAID YOUR 2019-20 MEMBERSHIP DUES,
PLEASE REMIT PAYMENT IMMEDIATELY
Checks Or Credit Cards Are Accepted.
To Pay On Line: www.doepc.org
To Pay By Check: Checks Are Made Payable To:
The Durham-Orange Estate Planning Council
Mail To:
The Durham-Orange Estate Planning Council
Post Office Box 51542
Durham, North Carolina 27717
Please Contact Sharon Lassiter
With Questions About Qualifications For Membership
Or Any Other Questions. Slassiter38@nc.rr.com